Link Gallery
Marine Animal Rescue Information
To report stranded, sick, or injured marine mammals or sea turtles call:

1-508-743-9548 (IFAW Cape Cod Stranding Network)

or 1-617-973-5247 (New England Aquarium in Boston, MA)

or 1-866-755-6622 (NOAA Fisheries Service's Stranding Hotline)


An informative webpage is Helping Marine Animals Stranded on the Beach -- with thanks to librarian Emma Garrison and intern Chelsea at the Charlotte Library, Charlotte, Tennessee, for this link.




Citizen science and crowdsourcing
https://www.zooniverse.org/ Citizen science crowd sourcing opportunities in marine biology are available at Zooniverse.org




General
Geologic overview of the Trenton Group at West Canada Creek, New York

Huntsman Marine Science Centre. The Huntsman Marine Science Centre is a private, not-for-profit research and education facility whose mission is inspiring stewardship through the engagement of the Community in the discovery of the Oceans; the design and delivery of inspirational educational experiences and the advancement of marine sciences through collaborative research and the development of innovative technical solutions for our public and private sector partners

myFossil. Initially based at the Florida Museum of Natural History and with funding from the National Science Foundation, FOSSIL is cultivating a networked community (known as a community of practice) in which amateur and professional paleontologists collaborate in learning, the practice of science, and outreach.

International Palaeontological Association. This link includes access to the Directory of Paleontologists of the World.

The Biological Society of Washington - an international society of biologists whose primary interests center on the taxonomy and systematics of eukaryotic organisms. Members publish their observations in the Society's quarterly journal, the Proceedings of the Biological Society of Washington. Larger studies, symposia proceedings, and special collections of studies are published from time to time in the Society's Bulletin of the Biological Society of Washington.

Secretariat of the Pacific Community: Coastal Fisheries Programme: Beche-de-mer Information Bulletin

Western Indian Ocean Marine Science Association (WIOMSA)

The Marine Ecology Centre, Seaport Place, Sidney, British Columbia, Canada.
Bill Austin, Ph.D., Executive Director

Access the Echinoderm Portal from: http://www.nrm.se/echinoderm
Access the ECHINOBLOG: http://www.echinoblog.blogspot.com

Hensken Fossils - museum quality fossils

Geological Society of Iowa guidebooks - available for downloading

Western Interior Paleontological Society - an active and first-rate organization headquartered in Denver, Colorado, with meetings at the Denver Museum of Nature & Science

MAPS Mid-America Paleontology Society - it is for all those who share our love of fossils -- anyone, anywhere who is interested in fossils is eligible for membership in MAPS

Dry Dredgers - an association of amateur geologists and fossil collectors, established 1942, Cincinnati, Ohio

Friends of the UMMP Michigan Basin Specimen Database - a searchable archive of fossils currently consisting of 1111 images for 617 taxa and climbing

Joseph Koniecki's fossil web page -- an excellent resource

Gary Leonard's fossil web page -- an excellent resource

Ordovik Barrandienu -- Barrandian Ordovician, Czech Republic -- an excellent resource

BUREAU OF LAND MANAGEMENT (BLM) publication on Casual Collecting of Common Invertebrate and Plant Paleontological Resources

The Linnean Society of London
American Association for Zoological Nomenclature (AAZN)
The European Distributed Institute of Taxonomy, EDIT




Sample preparation services
Histological and cytological services
Petrographic thin sectioning services
Paleobiology
New Paradigm in Evolutionary Biology and Palaeontology - the web pages of palaeontologist, philosopher, artist and author Vaclav Petr

The Paleontological Research Institute, Ithaca, NY

The Palaeontological Association UK

The Paleontological Society

Paleobiology - The Paleontological Society's Online Journal of Paleobiology

Department of Paleobiology - The Smithsonian National Museum of Natural History

Institute of Paleobiology, Polish Academy of Sciences

Narodni Museum, Prague, Czech Republic

Royal Ontario Museum, Department of Natural History [includes Palaeobiology]



Education -- resources and lesson plans
Lesson Corner--- a searchable vast resource

The Earth Science Literacy Initiative (ESLI)
The Teacher-Friendly Guide to Geology
Real Earth Systems Science & VIRTUALFIELDWORK.ORG

National Science Teachers Association

Gray Fossil Museum --- East Tennessee State University and General Shale Brick NATURAL HISTORY MUSEUM

Fossils -- By Anne Regnier

Gary Raham, natural science writer, illustrator, graphic designer, and amateur paleontologist, specializes in making science fun for children and adults.

http://www.theteachersguide.com/Dinosaurs.html

History of Life, Fourth Edition

How are Fossils Formed?

HORSESHOE CRABS -- THE ANCIENT MARINERS

Living Fossils

Earth Science Lesson Plan Links

science-teachers.com

US GEOLOGICAL SURVEY EDUCATION PAGES
GPS, Map and Compass

Massachusetts High School Science Fairs

From Boat to Shore: A Marine Biology Resource Guide -- this link has many very useful further links on ocean policy and marine ecosystem topics [with thanks to Debbie Davis for telling us about this resource]

Under the Sea Information - Beach Destination -- another fine marine biology resource guide with lesson plans [with thanks to Sarah Washington at Valley Book Club for telling us about this resource]

The Caribbean and Beyond: Ocean Facts and Information -- and another fine marine biology resource guide with lesson plans [with thanks to Ashley Barth in Mrs. Nancy Crawford's after school class (New York), part of AfterSkoolKids.org, for telling us about this resource]

Shipping by Sea - A Look at Bodies of Water Around the World -- a great page filled with educational material about each ocean and other bodie of water [with thanks to Mrs. Alyssa Britton's Class at Jean Massieu Academy in Grand Prairie, Texas for telling us about this resource]




Paleoinformatics -- Online Museum Catalogs
Peabody Museum of Natural History, Yale University - located in New Haven, Connecticut. Click here to search the invertebrate paleontology data base. For example, use the HigherRanks field and search for Stelleroidea in their data base.

Museum of Comparative Zoology, Harvard University - located in Cambridge, Massachusetts. Click here to search the invertebrate paleontology data base. For example, search for Asteroidea in their data base. It is worth mentioning that the Department of Invertebrate Paleontology has an off-line database that exceeds the on-line database.

Carnegie Museum of Natural History - located in Pittsburgh, Pennsylvania. Click here to search the invertebrate paleontology type specimen data base. For example, select Eugasterella in the genus field, and select "list all" for remaining fields.

British Geological Survey For example, select Echinodermata as the Taxonomic Group, and enter Bdellacoma in the genus field.

Muséum d'histoire naturelle de la Ville de Genève - Le département de Géologie et de Paléontologie du Muséum possède plus de 200'000 échantillons de roches sédimentaires et de fossiles d'invertébrés et de vertébrés, d'âges mésozoïque et cénozoïque surtout. Click here to search the data base. For example, search on Stelleroidea in their data base.

University of California Museum of Paleontology - located in Berkeley, California. Click here to search the paleontology specimen data base. For example, select Asteroidea in the Class field, and click the search button.

Florida Museum of Natural History - located at the University of Florida in Gainesville, Florida. Click here to search the invertebrate paleontology specimen data base. For example, select phylum Echinodermata, class Asteroidea, period Devonian, and click the "search catalog" button.

Natural History Museum of Los Angeles County - in California. Click here to search the invertebrate paleontology specimen data base. For example, for Taxon Name select Level "class" and for Name type Ophiuroidea; for all of the Paleozoic select Upper Age as youngest Permian which is given as Tatarian, and select Lower Age as Proterozoic; do not check "this exact age range"; now click the "search" button.

Museum Victoria [Australia] -- The Natural Science collections of the Melbourne Museum. The Natural Science collections are the repository for specimens collected during scientific studies and surveys by Museum staff, university researchers and students, as well as scientists from government agencies and the general public. The collections are grouped into the following areas: Invertebrates, Entomology and Arachnology, Ichthyology, Herpetology, Ornithology, Mammalogy, Genetic and Biochemical Resources, Palaeontolgy and Geology. Click here to Browse Collection by Scientific Groups

Trans'Tyfipal is a versatile and open database on the TYpes and FIgurated specimens of PALeontology housed in the different paleontological French collections. These specimens - macrofossils and microfossils - are the official and universal references that any paleontologist has to refer before any publication of a paper. This national database associates the laboratories of Paleontology of Dijon, Lille, Lyon, Rennes, the laboratory of Geology of the Museum National d'Histoire Naturelle de Paris (M.N.H.N) and the Association Géologique Auboise (Troyes). Click here for the portal to the data base. Gain access by clicking the OK button for "Non authorized people". For example, search for phylum Echinodermata, class Stylophora, and click the OK button.

The Paleobiology Database - The Database is an NSF-funded project involving more than 70 professional scientific researchers and scores of graduate students. Its goal is to provide global, collection-based occurrence and taxonomic data for marine and terrestrial animals and plants of any geological age.

ENHSIN -- European Natural History Specimen Information Network

The Geobiodiversity Database (GBDB) Project

British Antarctic Survey Type and Figured Fossil Collection

Paleontological Research Institute, Ithaca, NY, Type and Figured Fossil Collection PRI's Type and Figured Collection consists of approximately 13,600 invertebrate fossil specimens, making it among the ten largest in the US.




Digitized Zoological Literature
The AnimalBase in Göttingen
Biodiversity Heritage Library
http://www.archive.org/
http://www.scribd.com/
http://www.echinodermata.be/index.php?option=com_content&view=article&id=129&Itemid=66
http://www.guammarinelab.com/peetcukes/sppdescriptions%20genus.html
Digitized Lists of Zoological Nomenclature and Taxa
Nomenclator Zoologicus online information - Every genus and subgenus in zoology published since the 10th edition of Linnaeus' Systema Naturae in 1758 up to 1994

Portal to the first world list database of ophiuroid species names - a reliable and valuable tool for anybody, who needs to find information on ophiuroid species, compiled and maintained by Dr. Sabine Stöhr and Dr. Tim O'Hara. MarineSpecies.org is an effort in cataloguing all marine species. It is connected to OBIS and contributes to Species2000 and the Catalogue of Life. More information can be found on the website.

The Echinoid Directory designed and created by Dr. Andrew B. Smith, The Natural History Museum, London

Malacolog A Database of Western Atlantic Marine Mollusca

Biographical Etymology of Marine Organism Names (BEMON) Link provided by Dr. Sabine Stöhr who writes: "This is a database of people who worked with marine organisms, both authors of species and honored in the naming of species, and their presumed friends. It was started and maintained by Hans G. Hansson, but after his premature death in 2011 it had been orphaned and was hard to find. I made inquiries and as of now, BEMON not only exists, but has its own URL. Those among you who asked me about its future can now rest assured that it is safe. If you didn't know about it, take a look and maybe it is of use to you. It is definitely very interesting and fun to browse. Maybe your own name is on it? Currently, there are no plans about updating BEMON, but perhaps it will happen in the future. Encouraging and appreciative emails now and then may help to keep this alive in the minds of those responsible. Best wishes, Sabine.




Regeneration and Morphogenetic Research
Student Victoria P. Beamer, Department of Biology, Davidson College, Davidson, NC --- The Physiology of Arm Regeneration in Starfish (Asteroidea)

Professor Michael Thorndyke, Chair of Experimental Biology, The Royal Swedish Academy of Sciences Kristineberg's Marine Genomics Group

Sam Dupont - Senior post doctoral fellow (Department of Marine Ecology - Kristineberg) and coordinator of the Ocean Acidification Infrastructure Facility – Kristineberg

Alessandro Minelli, Professor of Zoology, University of Padova

Professor Kiyokazu AGATA, Laboratory for Molecular Developmental Biology, Kyoto University




Ecology and Evolutionary Biology
Department of Ecology and Evolutionary Biology, Yale University

2010 has been declared the International Year of Biodiversity (IYB) by the United Nations

Smithsonian Tropical Research Institute

Marine Biological Laboratory, Woods Hole, Massachusetts
Keys to Marine Invertebrates of the Woods Hole Region
THE JOSEPHINE BAY PAUL CENTER IN COMPARATIVE MOLECULAR BIOLOGY AND EVOLUTION

Access the Caribbean Coral Reef Ecosystems (CCRE), Carrie Bow Cay, Belize, from: Invertebrate Zoology Section, Department of Systematic Biology, National Museum of Natural History, Smithsonian Institution -- click on "Research", then click on "Carrie Bow Marine Field Station (CCRE program)"

ReefBase -- a global information system on coral reefs, providing information services to coral reef professionals involved in management, research, monitoring, conservation and education. "Our goal is to facilitate sustainable management of coral reefs and related coastal/marine environments, in order to benefit poor people in developing countries whose livelihoods depend on these natural resources."

Gulf of Main Council on the Marine Environment

BY THE SEA - A GUIDE TO THE COASTAL ZONE OF ATLANTIC CANADA

The Marine Life Information Network for Britain & Ireland

CENSUS OF MARINE LIFE




Martha's Vineyard, Cape Cod, and slightly beyond
Martha's Vineyard Museum
Felix Neck Wildlife Sanctuary
Dr. Rob Bierreaard Osprey GPS tracking site
Long Point Wildlife Refuge
Cape Poge Wildlife Refuge
Massachusetts Butterfly Atlas compiled by Mass Audubon
The Polly Hill Arboretum, West Tisbury
Hoft Farm Preserve
Woods Hole Science Aquarium

Massachusetts Environmental Education Society

Massachusetts Association of Science Teachers (MAST)

CapeTides.com Cape and Islands tides and currents, sunrises and sunsets, moonrises and moonsets, twilight, moon phases, and surf forecasts.

Atlantic States Marine Fisheries Commission
National Shellfish Sanitation Program Manual of Operation
Restore America's Estuaries
Estuarine Research Federation

Save Barnegat Bay

Wildlife Habitat Incentives Program of the Department of Agriculture's (USDA) Natural Resources Conservation Service (NRCS)

MassWildlife Landowner Incentive Program (LIP)
MassWildlife Natural Heritage and Endangered Species Program

Vineyard Conservation Society
Friends of Sengekontacket

The Great Pond Foundation

Martha's Vineyard Donors Collaborative
The Permanent Endowment for Martha's Vineyard

Martha's Vineyard Public Schools
Martha's Vineyard Regional High School
Adult and Community Education of Martha's Vineyard
County of Dukes County
Chilmark Community Center
Chilmark Free Public Library
Vineyard Haven Public Library
Edgartown Public Library
West Tisbury Free Public Library
Aquinnah Public Library
Oak Bluffs Public Library

Natural Resource Department of the Wampanoag Tribe of Gay Head - (Aquinnah)

CLAMS = Cape Libraries Automated Materials Sharing

The FARM Institute - Post Office Box 1868 - Edgartown, Massachusetts 02539 - (508) 627-7007

Whippoorwill Farm CSA 2011 Shares Poster

Martha's Vineyard Commission
Martha's Vineyard Land Bank Commission

Tick-Borne Illness on Martha's Vineyard

Martha's Vineyard Shellfish Group, Inc.
Martha's Vineyard Coastal Observatory (MVCO)

Massachusetts Office of Coastal Zone Management (CZM)
Massachusetts Estuaries Project (MEP)
Massachusetts Historic Shoreline Change Project
Massachusetts Division of Marine Fisheries
Massachusetts Non-Profit Corporations Forms and Fees
Massachusetts Attorney General Non-Profits Form PC and instructions


IRS Form 990EZ

Massachusetts Cultural Council LCC Program
Vermont Institute of Natural Science
Connecticut Botanical Society
Primary Source promotes history and humanities education by connecting educators to people and cultures throughout the world.

Link to BiodiversityWorks. Located on Martha's Vineyard, their mission is to promote conservation of biodiversity through wildlife research and monitoring while providing opportunities for people to engage in hands-on nature study.

US Government Printing Office Bookstore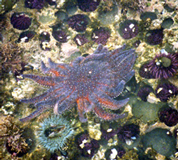 Due to the COVID-19 pandemic, MPRI was not able to hold any events in 2020 but below is a summary of our past events.
2019 EVENTS:
In October, our annual National Fossil Day took place at the Oak Bluffs Public Library. See pictures from this event on the Oak Bluffs Library's Facebook page
here
.
In May, we took fossil programs for seniors to Windemere Nursing and Rehabilitation Center and in June to The Anchors Senior Center in Edgartown in collaboration with the Martha's Vineyard Center for Living and in collaboration with the MV Museum.
In April, Susie Bowman
and Fred Hotchkiss presented
Horseshoe Crabs: A Story of Beach Trysts and Blue Bloods,
a free lecture and slide show about lives and history of horseshoe crabs and opportunities to be involved in the Horseshoe Crab Citizen Science Survey Project -- at the West Tisbury, Edgartown and Oak Bluffs libraries
In March, we visited two 8th grade science classes of Mrs. Connie Alexander in Tisbury, bringing a range of fossils for study and discussion.
In March, we brought touchable fossils to preschoolers at the Island Children's School in West Tisbury.
In February, we visited the 7th grade science classes of Ms. Lea Dorr in Oak Bluffs as they studied geology and the history of beach pebbles found on the Vineyard.

Fossil
Heritage
Collection
Specimens purchased
with the help of our generous
donors
.